News
Details

Category: General News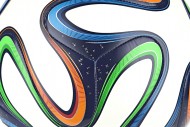 The July issue of the Joomla Community Magazine is here! Our stories this month:
Editors Introduction
Feature Stories
Thanks to the Joomla! Event Travel (JET) Program
Time to get to WORK!
Joomla! Pride
Report from JoomlaDay Moscow 2014
Events
Roundup from JUG Corner - June 2014
Upcoming Joomla! Events
Joomla Developer Conference - August 7-8
Developers
The Developer's Balancing Act
Why the Poor Old Singleton was Banned
Sitebuilders
Practical use of Microdata in Joomla! 3 and 2.5
Benefits of Using Pirated Joomla Extensions
Administrators
Website Monitoring, Backup, and Two Cups of Coffee
Google Summer of Code
The Value of Value Objects
Current Status of Web Driver System Test Suite of Joomla! CMS
SQL Optimization Project for Joomla CMS (Status Update)
Joomla! in the Press/Media
Nominate Joomla! for the CMS Critic's People's Choice Award!
International Stories
Français
Cum munus - J and Beyond 2014
Utiliser SobiPro en tant que CCK
Robots.txt : optimisation SEO et sécurité
Mon premier JoomlaDay
Pratique d'utilisation des Microdata dans Joomla! 3 et 2.5
Italian
Impressioni dal "Joomla and Beyond 2014"
Portuguese (Brazil)
Google Page Insights para otimizar o carregamento do Joomla
Hora de trabalhar!
Spanish
Bienvenido Julio
Dando soporte a extensiones Joomla!
Usando SobiPro como CCK
Experiencia en el J And Beyond 2014
Tutorial: Gantry, módulos izquierda y derecha con diferentes anchos
In our next issue
We want to publish your Joomla! story in the next JCM issue! So take a look at our Author Resources content to get a better idea of what we are looking for, and then register to become a JCM author and submit your Joomla! story!
Details

Category: Project Release News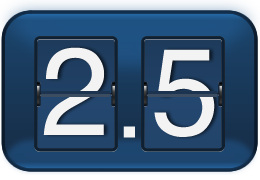 The Joomla Project is pleased to announce the immediate availability of Joomla 2.5.22.  This is a maintenance release for the 2.5 series of the Joomla! CMS addressing a fatal error introduced into the contact form in the 2.5.21 release yesterday.
The update process is very simple, and complete instructions are available here. Note that there are now easier and better ways of updating than copying the files with FTP.
Download
Note: Please read the update instructions before updating.
Instructions
*Please clear your browser's cache after upgrading

Want to test drive Joomla? Try the online demo. Documentation is available for beginners.
Release Notes
Check the Joomla 2.5.22 Post-Release FAQs to see if there are important items and helpful hints discovered after the release.
Statistics for the 2.5.22 release period
How can you help Joomla! development?
There are a variety of ways in which you can get actively involved with Joomla! It doesn't matter if you are a coder, an integrator, or merely a user of Joomla!. You can contact the Joomla! Community Development Manager, This email address is being protected from spambots. You need JavaScript enabled to view it., to get more information, or if you are ready you can jump right into the Joomla! Bug Squad.
The Joomla! Bug Squad is one of the most active teams in the Joomla! development process and is always looking for people (not just developers) that can help with sorting bug reports, coding patches and testing solutions. It's a great way for increasing your working knowledge of Joomla!, and also a great way to meet new people from all around the world.
If you are interested, please read about us on the Joomla! Documentation Wiki and, if you wish to join, email This email address is being protected from spambots. You need JavaScript enabled to view it. or This email address is being protected from spambots. You need JavaScript enabled to view it., our Bug Squad co-coordinators.
You can also help Joomla! development by thanking those involved in the many areas of the process. In the past year, for example, over 1,000 bugs have been fixed by the Bug Squad.
Contributors
Thank you to the code contributors and active Bug Squad members that created and tested this release:
Abd Al-Mageed Suckar, Achal Aggarwal, Angel Toribio, Bastian W, Ben Tasker, Benjamin Trenkle, Bernard Saulme, Brian Teeman, Camden Narzt, Christiane Maier-Stadtherr, Chris Davenport, Christopher Masters, Daniel Sloof, David Jardin, Dennis Hermacki, Edwin Cheront, Elijah Madden, Florian Dal Fitto, George Wilson, Hannes Papenberg, Hans Kuijpers, Håvard Kristoffersen, Izhar Aazmi, Jean-Marie Simonet, Jelle Kok, Jisse Reitsma, Juelis Junior, Jurian Even, Klas Berlič, Kristijan Zivcec, Leo Lammerink, Marcel van Beelen, Marco Richter, Matt Thomas, Michael Babker, Nha Bui, Nicholas Dionysopoulos, Nick Savov, Niels van der Veer, Ove Eriksson, Ozan Ozkan, Patrick Alt, Peter Lose, Peter van Westen, Peter Wiseman, Piotr Mocko, Pruteanu Alexandru, Richard McDaniel, Robert Deutz, Roberto Segura, Roelf Pringle, Roland Dalmulder, Sebastien Heraud, Sergey Gribinichenko, Sergio Manzi, Seyi Awofadeju, Simon Asika, Stefania Gaianigo, Stefano Storti, Thomas Hunziker, Thomas Jackson, Tobias Zulauf, Todor Iliev, Valentin Despa, Viktor Vogel.
Joomla! Bug Squad
Thank you to the Joomla! Bug Squad for their dedicated efforts investigating reports, fixing problems, and applying patches to Joomla. If you find a bug in Joomla!, please report it on the Joomla! CMS Issue Tracker.
Active members of the Joomla! Bug Squad during past 3 months include: Achal Aggarwal, Andrea Zagli, Anibal Sanchez, Beat , Benjamin Trenkle, Brad Markle, Brian Teeman, Chris Davenport, Christiane Maier-Stadtherr, Dan Walker, David Jardin, Demis Palma, Dennis Hermacki, Dimitris Grammatikos, Elijah Madden, George Wilson, Hans Kuijpers, Hugo Avila, Itamar Elharar, Jean-Marie Simonet, jelle kok, Jurian Even, Lara Petersen, Leo Lammerink, Marc Antoine Thevenet, Marcel van Beelen, Marco Richter, Matt Thomas, Michael Babker, Mikhail M, Mohamed Infaz, Nick Savov, Niels van der Veer, Peter Lose, Peter Martin, Peter Wiseman, Piotr Mocko, Robert Gastaud, Roberto Segura, Roland Dalmulder, Sander Potjer, Sergio Manzi, Stefania Gaianigo, Thomas Hunziker, Thomas Jackson, Tobias Zulauf, Todor Iliev, Tom Hutchison, Valentin Despa, Viktor Vogel.
Bug Squad Leadership: Mark Dexter and Nick Savov, Co-Coordinators.
Joomla! Security Strike Team
A big thanks to the Joomla! Security Strike Team for their ongoing work to keep Joomla! secure. Members include: Airton Torres, Alan Langford, Beat, Bill Richardson, Claire Mandville, David Hurley, Don Gilbert, Gary Brooks, Jason Kendall, Javier Gomez, Jean-Marie Simonet, Marijke Stuivenberg, Mark Boos, Mark Dexter, Matias Griese, Michael Babker, Nick Savov, Pushapraj Sharma, Roberto Segura, Rouven Weßling, Thomas Hunziker.
Details

Category: Project Release News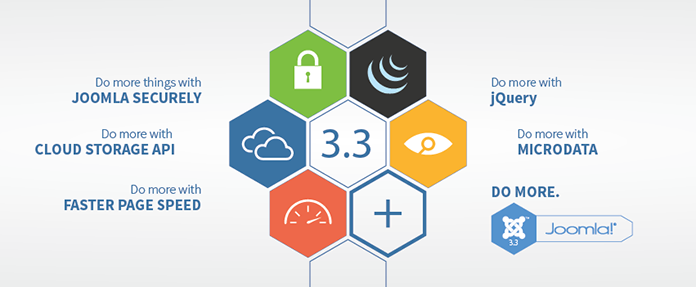 The Joomla! Project and the Production Leadership Team are proud to announce the release of Joomla! 3.3.1. This is a maintenance release for the 3.x series of the Joomla! CMS.
If you are currently running a Joomla! release on a server with PHP 5.3.10 or later, we encourage you to update immediately to Joomla! 3.3.1 via either the one-click update or the update downloads available at http://www.joomla.org/download.html.
Note that in order to update directly to 3.3.1 via the core update component, you must be running 3.2.2 or later due to the raised minimum supported PHP version and the update system not supporting checking the server's PHP version in older releases. Older 3.x releases will be prompted to update to 3.2.4 before being presented the 3.3.1 update.
Subcategories
The latest news from the Joomla Team
Announcements & News related to Official Joomla! project Releases
Information about Joomla! Team members