Joomla! News
Details

Category: General News
Google has confirmed it will sponsor the Google Summer of Code 2007, and Joomla! will again be participating in this great event. Last year we had six sponsored projects, guided by twelve mentors and six students working on research for the future Joomla! 2.0. This year we will try to be even more productive and more successful than we were in 2006.

For Joomla!, the Summer of Code brings several benefits. It helps bring fresh ideas and talents together in a co-ordinated way and has provided the project with four new development workgroup members who are now active in creating Joomla! 1.5. We expect one of these students to be a mentor within the 2007 Summer of Code Campaign.
Details

Category: Team News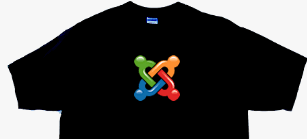 Joomla! today announces the launch of its official merchandise shop. To kick things off we've got T-shirts in abundance, supplied by PrintMojo.com and our Amazon bookshop.
Joomla! shop co-ordinator Levis Bisson said he hoped the shop would provide Joomla! fans with a strong visual statement to demonstrate their support. "All profits from the shop will go back to the project to further its not-for-profit aims and ambitions," he said. "We've always welcomed donations from Joomla! users ... now there is a way to donate to the project and receive a cool J! T-shirt."
The creation of the shop has been a joint effort, with contributions from Johan Janssens, Levis, Andy Miller, Marko Schmuck, Brad Baker and Michelle Bisson.
Details

Category: General News
Today Drupal announced the release of the long awaited Drupal 5.0, appropriately and symbolically released on Drupal's sixth birthday. We would like to offer our congratulations to the guys and gals making Drupal what it is and to let them know that we are enjoying the celebration as well.
We have met many of the Drupal contributors at various events and consider them friends with common goals. Our two projects are often compared, and there is nothing wrong with comparison... but make no mistake of it, we are all on the same side working to enable people... because we both believe that open source matters.
So from one open source project to another:
Congratulations!!
Subcategories
The latest news from the Joomla Team
Announcements & News related to Official Joomla! project Releases
Information about Joomla! Team members