News
Details

Category: General News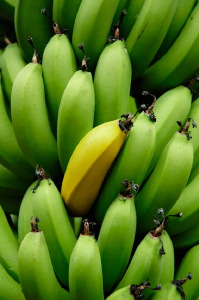 Joomla! has been recognised by professionals and users alike by making the last phase of Packt's Open Source CMS Award Finals. We know we're the most popular Open Source CMS based on user numbers but now it's time for all Joomla! fans to demonstrate their support. You can read on or VOTE NOW!!!
Joomla! is competing against co-nominees e107, Drupal, Plone and Xoops, for the award. Packt Publishing announced the final phase of this competition earlier this month and has today opened up a page on its website where you can show your support (you've already clicked the VOTE NOW!!! link haven't you?). Besides, by making the effort, you might just win yourself a cool iPod Nano!
Packt, through its suite of tutorial publications, provides a great deal of support to the Open Source Community. And, through this inaugural award, will present the winning CMS with US $5,000. Second place will get US $3,000 and the third placed finalist will get US $2,000.
So remember: By voting for Joomla! you will not only help raise its profile and provide the chance for us to win some prize money, you get the chance to win an Apple iPod.
But there's more ... while we've got you in a voting frame of mind, you should also vote for the UK Linux User Awards (UK Linux & Open Source Awards 2006).
Thanks in advance for taking some time to demonstrate Joomla! does stick out from the bunch.
Details

Category: General News
September will be a busy month for Joomla!. We will be attending the O'Reilly EuroOSCON open source convention in Brussels. Our German community has also informed us about their first Joomla! Day, this will be the third Joomla!Day organised this year following the NL and UK, and the Italian community is organising their first meetup.
O'Reilly EuroOSCON Convention, September 18-21, 2006
The Joomla! project will showcase the upcoming 1.5 beta at the O'Reilly Open Source Convention at the Le Plaza Hotel in Brussels, Belgium on September 20th, 2006. This convention is one of the largest Open Source conventions in Europe and expects over 800+ attendees from around the world.
Details

Category: Team News
How time flies ... Joomla! is one year old today. With more than 2.5 million downloads, over 50 thousand members and fast approaching half a million posts — Joomla! has much to celebrate. The one most telling factor in all this is the monthly data transfer is currently hovering at around 1.8 terrabytes. To put this into perspective, we reported data usage of one terrabyte in May. Astounding growth.
The core team wants to take this opportunity to thank the many who have supported the project with their skills, support and donations.
"There is no doubt the project, born from difficult times with the Mambo split, has both matured and grown," said 'interim' project lead Johan Janssens. "The milestones we have created this year include a more robust set of systems; hosting supported by Rochen, the Simple Machines Forums, Developer support through VA Software and, of course the amazingly successful Extension site."
Johan said the momentum created by the team, developers and the community since Sept 01, 2005, had ensured Joomla! a bright and prosperous future. "We saw baby Joomla! born exactly 12-months ago and how 'he' has matured in what seems a blink. During this time of evolution, we have been working hard on the next generation Joomla! — to be called version 1.5 — which will be more powerful than anything before."
Subcategories
The latest news from the Joomla Team
Announcements & News related to Official Joomla! project Releases
Information about Joomla! Team members