News
Details

Category: Team News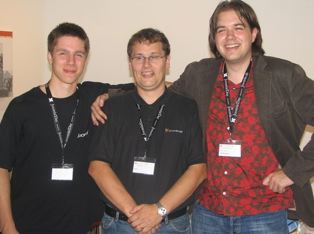 Wilco Jansen has joined the Joomla! Core Team. He has accepted a coordination role of the newly-formed Development Working Group. The group is made up of core team developers and community members. Wilco, 39, of The Netherlands, worked as the Joomla! Summer of Code program manager where he mentored a range of projects.
Wilco works as an IT manager for a health care insurance company and lives in Wijhe — and brings a wealth of experience including management, strategy and structure skills. Wilco said the new workgroup will initially aim at pushing out the Joomla! 1.5 Beta release and then move on to deliver a more cohesive workgroup strategy to further secure Joomla's future. If you're reading between the lines, this approach frees up key code contributors to concentrate more on code.
We took the time to ask Wilco a few questions:
Where do you think Joomla! will be in 12 months?
"From the development point of view we will be close to the beta of 2.0, and we will have surely developed a 1.6 and 1.7 version. From the end-user point-of view I expect Joomla! to be even more successful than it is now. Third party developers will discover the true power of the framework, and will develop functionality that Joomla! users will use. I also expect Joomla! to be used by large companies".
Read more: Meet Wilco Jansen - The new development workgroup coordinator
Details

Category: Project Release News
Joomla! lead developer Johan Janssens announced the official Joomla! 1.5 Beta release date at the German Joomla! Day, in Bonn, today.
The announcement marks the most significant milestone in Joomla's short history.  "We've decided to release on the 12th of October — exactly one year since we wrote our first line of Joomla! code," Johan said.  "The coding effort by the 1.5 dev team has been amazing," he added.  "We have built this release from the ground up ... this represents 127,000 lines of code and had this been a commercial venture, about 32 man years of effort equivalent to $1.7 million in wages."  These figures put the value of the core team's work into sharp perspective.
The enthusiastic German Joomla! Day attendees listened intently as Johan made his best attempt at a Steve Jobs-style "one more thing" in announcing the release date while previewing the Beta to them.
We caught up with one of the core developers, Louis Landry, who wished everyone well via his mobile phone (Louis had been enjoying a well-deserved day at the beach).  "I hope everyone has as much fun in Bonn as we did in San Francisco (LinuxWorld) and find as many friends as we found," Louis said.  "Joomla! 1.5 means freedom of choice ... you choose how it operates, you choose how it integrates ... you choose what the output is, you choose how users are authenticated," he said.  "It's a simplified but more powerful system.  As a developer, it gives me the freedom and flexibility to build anything I want."
Details

Category: General News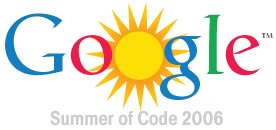 On May 23rd, 2006, the Joomla! team joined the Google Summer of Code program which enables student developers to create new open source applications or to assist already established open source projects. Project management was done by Wilco Jansen and Louis Landry with background support of Johan Janssens. Beside them, a team of mentors selected six projects and six students to participate in the development of specific functionality which will be important for future releases of Joomla!. Development was performed using the pre-released version of Joomla! 1.5. For their effort, the students earned $4,500 USD and participated in the development of new functionality for future releases of Joomla!
The selected projects were centered around Web services, integration, security, database abstraction and Web accessibility. This effort exploited some of the exciting new capabilities which are coming in Joomla! 1.5 due later in 2006.
Subcategories
The latest news from the Joomla Team
Announcements & News related to Official Joomla! project Releases
Information about Joomla! Team members