News
Details

Category: Project Release News
Site Administrators - Simplicity & Control
At first glance, you will appreciate user interface improvements. The Joomla! 1.5 Administrator is more refined and the main menu simplified. The global configuration was substantially reworked for simpler presentation and greater control. [9] An important improvement for our international community is having Joomla!'s entire Administrator available in one's own language using language packs made available at joomlacode.org.
Joomla! administrators will find a number of improvements in ease of site management. A single installer is available for all extension types, including languages. [5] The media manager is improved visually and functionally. Images, documents, presentations, and more, can now be stored. Other improvements include multi-delete capability, batch file uploads, and an ability to view media in icon and list formats. [4]
The core article manager is simpler.[6] Gone are dual editor areas from Joomla! 1.0. Now, a single editor with a "Read More" button for separating the introduction from the full article, supports a more natural writing process.[8] A very popular improvement is Joomla!'s new image manager enabling you to browse media folders to select and insert images directly into your article as you write. [7]There is also more control of article pagination than before.
The complexity of choices and steps in the menu manager for Joomla! 1.0 have been completely redesigned for 1.5 in favor of simplicity and elegance.[1] Usability improvements, such as the ability now to change the menu type[3], make changing your site much simpler. Any menu item can now be used to designate the default page. Selecting menu types is now an elegant drill down process supported by a new navigation tree; collapsible parameter sections simplify choices and increase productivity. Other helpful interface improvements include contextual tooltips and the ability to sort any menu manager column. [2]
One of the more significant functional improvements are search engine friendly URLs, easily implemented within the global configuration. With SEF URLs in place, system generated duplicate content is eliminated, greatly improving site search engine optimization.
Details

Category: General News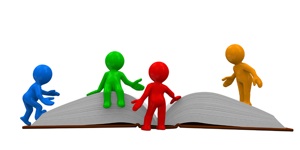 One of the most important ways an open source community interacts is by helping one another. This weekend gives everyone in the Joomla! community a fun new way to do just that. The first world-wide documentation camp for the Joomla! project kicks off tomorrow, Saturday 19th January 2008 and will continue all the way through Monday evening.
What is a documentation camp?
Good question. With the release of Joomla! 1.5 right around the corner, our community has a big need for new documentation on nearly every aspect of Joomla!. In a sentence this documentation camp is a lot of community members working together over the course of a weekend to write up a massive amount of documentation for the soon to be released Joomla! 1.5. We have a very large wishlist of tasks to be accomplished ready and waiting for anyone and everyone who can participate. To make everyone's life easy we have split off tasks into bite-sized items so that no one has to dedicate more time than he or she can afford during the event.
Who benefits?
The entire Joomla! community benefits from good documentation. The better our documentation is the easier it is for new people to use and get comfortable with Joomla!. It is also much more likely that whatever issue you are having or thing you cannot figure out is already documented somewhere and you do not have to go searching through the forum or waiting on someone to respond to you for answers. Participating in this event means you are helping yourself as well as everyone else in this community.
Who should participate?
Everyone! We have need of everyone from Joomla! Jedi Master to brand new people still struggling with what on earth a mambot is. We need people to answer questions and people to ask questions; people to write from a complete novice's point of view as well as produce very technical, development orientated texts. There is room for everyone, so come one, come all.
How can I participate?
I
KNEW
you wanted to participate! It is quite simple. If you have a local group of Joomla! users you meet up with, consider getting together during the event and join the rest of us in IRC . If you don't have a local group or are registered to attend a physical location then come join everyone in IRC .
This is a perfect opportunity to make new friends in the Joomlaverse and help the community all in one. In the open source spirit we will be working collaboratively using a wiki for most tasks. If you are unsure on how to use a wiki then this is a perfect opportunity to learn with friends.
Keep your eyes on the
documentation wiki
and join us during the weekend in IRC to get involved... you won't regret it.
Physical Locations
North America
Vancouver, British Columbia, Canada
9AM - 6PM PST (GMT-8) Saturday 19th January 2008
Thanks to The Network Hub for the location and free WI-FI
Europe
Brussels, Belgium
10AM - 7PM CET (GMT+1) Monday 21st January 2008
Thanks to the Belgium Local Police for sponsoring the venue
Virtual Location
World Wide via IRC
Server: irc.freenode.net
Channel: #joomladocs
Learn how to connect .
Details

Category: Project Release News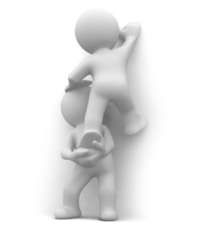 The Joomla! Project today announced the immediate release of Joomla! 1.0.14 RC1 [Daybreak], the first and hopefully singular release candidate for the 1.0.14 release cycle. Several security issues have been discovered and addressed for this release. While the required changes are not significant, the number of impacted files are significant and we need your help. Before this release is declared stable we need to ensure that it works as well for you as it does for us.
Those of you that are able and willing please download a copy of 1.0.14 RC1 and test it on a backup copy of your live site. Make sure that the system works as good or better than Joomla! 1.0.13, our current stable release. Any issues that you find please report in the 1.0.x Bug Tracker. If you have questions on how to report a bug you should read the how-to and then if you still have questions please feel free to ask them in our 1.0.x Quality and Testing forum.
Since this release fixes security vulnerabilities, once you have verified on a backup of your site that everything works as expected we suggest that you upgrade your live site to this release.
Subcategories
The latest news from the Joomla Team
Announcements & News related to Official Joomla! project Releases
Information about Joomla! Team members