News
Details

Category: General News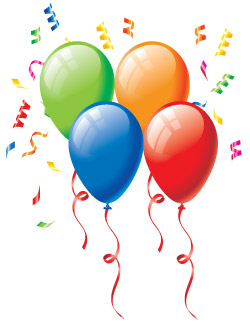 In response to overwhelming interest and requests from the Joomla community, the Joomla Project is pleased to announce the Joomla Resource Directory goes online today at
resources.joomla.org
. If you're a Joomla user, there's no easier way to find developers, service providers, and other valuable resources.
"We think this will be a great way to connect end-users and service providers in the Joomla Community," said Wendy Robinson of the JRD Team."Most small businesses can't afford to advertise on the Joomla.org sites and this will provide them wide exposure. With close to a million visitors and 14 million page views a month, the JED has proven that there is wide interest in products related to Joomla."
The JRD builds on the success of the JED—the most popular place to find Joomla Extensions. Both are powered by the Mosets Tree 2.1 directory extension, a GPL extension that also powers the Joomla Site Showcase.
If you're a service provider, listing in the Resource Directory is free of charge (premium listings will be offered in the future for a fee). This includes consultants, template designers, tutorial sites, and just about any other Joomla service. Users can post reviews of these services and share their experiences with the community.
Details

Category: General News
The Joomla Project is excited to celebrate a remarkable benchmark in the world of open source—our 10 millionth download.
As one of the most powerful publishing platforms available, Joomla has grown exponentially since it's first release in 2005, which was downloaded just over 72,000 times from JoomlaCode. That meteoric rise in less than four years is a solid statement by the Joomla Community about how the project changes lives all over the world.
With Joomla 1.6 on the horizon, that same community is energized and excited for what the future holds. Development is underway on the next generation content management system, which will enable you, our faithful users, to achieve new heights and hopefully accomplish another 10 million downloads. 
Details

Category: Project Release News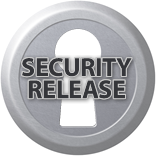 The Joomla Project announces the immediate availability of Joomla 1.5.11 [Vea]. This is a security release and users are strongly encouraged to upgrade immediately.
This release contains 26 bug fixes, two moderate-level security fixes and one low-level security fix. It has been 11 weeks since Joomla 1.5.10 was released on March 28, 2009. The Development Working Group's goal is to continue to provide regular, frequent updates to the Joomla community.
Download
Instructions
Want to test drive Joomla? Try the online demo or the Joomla JumpBox. Documentation is available for beginners.
Please note that you should always backup your site before upgrading.
Subcategories
The latest news from the Joomla Team
Announcements & News related to Official Joomla! project Releases
Information about Joomla! Team members