Joomla! News
Details

Category: Project Release News
The Joomla! Project announces the immediate availability of Joomla! 1.6.4. This is a security release. This release corrects four security issues and fixes an issue relating to version upgrades.
Note that version 1.7.0 is scheduled to be released on 19 July 2011. Users planning to upgrade from version 1.6 to 1.7 will need to be running version 1.6.4 in order to upgrade to version 1.7.0.
Important Note: A security fix was made for the Category List layouts for articles, contacts, newsfeeds, and weblinks as well as the Featured Contact list. If you have created a template override for one of these layouts based on the core layout, your file could contain this security issue. Please see the release FAQ for more information.
The Production Leadership Team's goal is to continue to provide regular, frequent updates to the Joomla community. Learn more about Joomla! developement at the Developer Site.
Download
Instructions
Want to test drive Joomla? Try the online demo. Documentation is available for beginners.
Please note that you should always backup your site before upgrading.
Details

Category: General News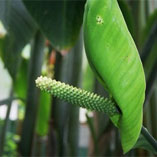 The June installment of the Joomla Community Magazine is here!
Joomla! is a huge, worldwide community, encompassing many languages and many cultures. When we are able to work and collaborate together, we can do amazing things with incredible results. When we bring our joy into what we do, it is shared with all.
In this issue:
Editor's Introduction
Details

Category: Project Release News
The Joomla! Project is pleased to announce the availability of Joomla! 1.7 Alpha 1 for download - on time and on target. This is the first release made within the new six-month release cycle that started with the delivery of Joomla 1.6 in January this year.
What is this release for?
There are several goals for this release:
To allow advance testing of sites and custom extensions so that site administrators and developers can report any problems before the final release.
To raise awareness that the end of the current development cycle is fast approaching.
What is this release NOT for?
This alpha version of Joomla 1.7 is not suitable for production sites. It is to be used for testing only.
Subcategories
The latest news from the Joomla Team
Announcements & News related to Official Joomla! project Releases