Joomla! News
Details

Category: General News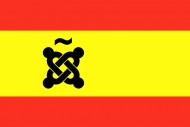 The May issue of the Joomla Community Magazine is here! Our stories this month:
Editors Introduction
Introducing the JCM/ES, by Alice Grevet
Feature Stories
Interview with Victor Drover, Expert Behind Multilingual Joomla Magazine, by John Rampton
Interview with Mark Dexter About Joomla 3.1, by John Rampton
Events
Upcoming Joomla! Events, by Jacques Rentzke
You've Got a Friend..., by Dianne Henning
Project News
Leadership Highlights - May 2013, by Marijke Stuivenberg
New Home for the Vulnerable Extensions List, by Mandville
Designers
Beauty and the Beach, by Alice Grevet
Business Matters
Maximizing Your Blog's ROI – JCM Whiteboard, by Luke Summerfield
Developers
Thinking Outside the Platform, by Chris Davenport
CiviCRM Interview with Paul Delbar, by Alice Grevet
Joomla! 3.0 Extension Development Series: Admin Configuration and Code Cleanup, by David Hurley |
Tools To Do LESS, by Peter Bui
Dead Links Walking, by Arlen Walker and Martin Raja
Help Wanted - Testing Joomla! Multi-Database Compatibility, by Michael Babker
The Joomla! Haikus
Post your Haikus for May, by Dianne Henning
On the Lighter Side
Are You Joomla?, by Helvecio da Silva
International Stories
Browse the international articles submitted this month.
In our next issue
We want to publish your Joomla! story in the next JCM issue! So take a look at our Author Resources content to get a better idea of what we are looking for, and then register to become a JCM author and submit your Joomla! story!
Subcategories
The latest news from the Joomla Team
Announcements & News related to Official Joomla! project Releases