Joomla! News
Details

Category: Project Release News
Joomla! 3.5.1 is now available. This is a bug fix release for the 3.x series of Joomla. This release fixes a variety of bugs that have been reported since the release of Joomla 3.5.0.
What's in 3.5.1
Joomla 3.5.1 fixes some issues found in the 3.5.0 release two weeks ago, this includes:
Session restarts caused PHP Errors
Fix insertid() returning 0 for the PDO MySQL driver
Fix the Empty trash and unarchive button not existing for com_banners
The Production Leadership Team's goal is to continue to provide regular, frequent updates to the Joomla community. Learn more about Joomla development at the Joomla Developer Network.
Details

Category: Project Release News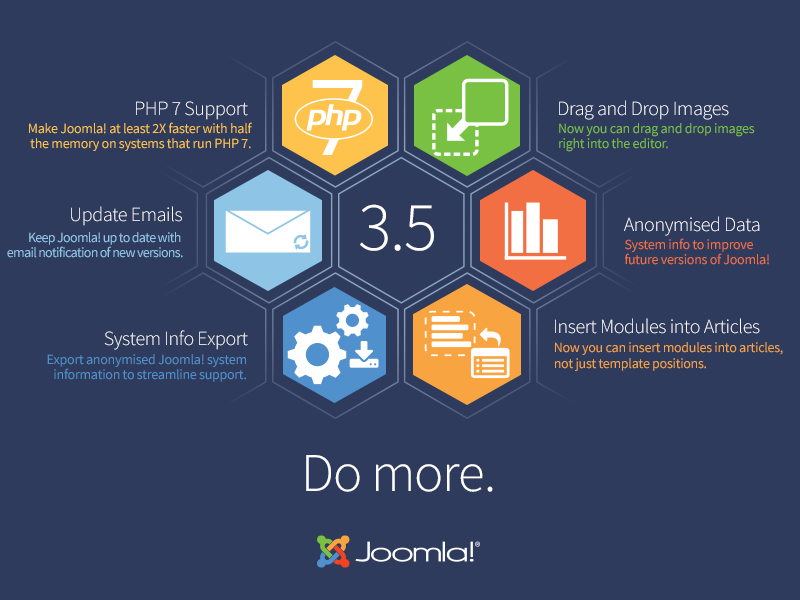 The Joomla! Project and the Production Leadership Team are proud to announce the release of Joomla! 3.5 as the latest in the 3.x series. Introducing 34 new features, including support for the recently released PHP 7 scripting language, which significantly increases web site speed.
Details

Category: Project Release News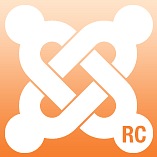 The Joomla! Project is pleased to announce the availability of Joomla! CMS 3.5 Release Candidate 4. Community members are asked to download and install the package in order to provide quality assurance for the forthcoming 3.5 release.
Joomla! 3 is the latest major release of the Joomla! CMS, with 3.5 the sixth standard-term support release in this series. Please note that going from 3.4 to 3.5 is a one-click upgrade and is NOT a migration. The same is true is for any subsequent versions in the 3 series of the CMS. That being said, please do not upgrade any of your production sites to the release candidate version as a release candidate is ONLY intended for testing and there is no upgrade path from a Release Candidate.
Subcategories
The latest news from the Joomla Team
Announcements & News related to Official Joomla! project Releases