Joomla! News
Details

Category: Project Release News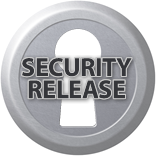 The Joomla! Project announces the immediate availability of Joomla 1.5.15 [Wojmamni ama mamni]. It has been three months since Joomla 1.5.14 was released on July 30, 2009.
The Development Working Group's goal is to continue to provide regular, frequent updates to the Joomla community.
Download
Instructions
Want to test drive Joomla? Try the online demo. Documentation is available for beginners.
Please note that you should always backup your site before upgrading.
Details

Category: General News
Joomla! is a finalist in the "Hall of Fame" and "Best Open Source PHP CMS" Awards sponsored by Packt Publishing. We'd encourage all Joomla! fans to vote for Joomla for both awards. With the exciting news about the implementation of Access Control Lists (ACL) in Joomla 1.6 and the incredible growth of all parts of the Joomla Project, now is a time to celebrate the great successes of this community. Over 1000 sites in the Site Showcase, 3500 extensions in the JED, 150 Resources in the JRD and almost 13 million downloads, what a great set of accomplishments by everyone in the Joomla community.
Remember that you can also vote for best extension and best template and nominate someone who you think is a Joomla MVP. There are so many great contributors who could be nominated. Think of all those people who make the JED, JRD, Showcase, Forums, JoomlaCode and Joomla itself possible.
Thanks to everyone who nominated Joomla for the Best Open Source PHP CMS Award and for all you do to support Joomla.
Details

Category: General News
The 4th Annual Open Source CMS Awards sponsored by Packt Publishing is open for nominations Joomla is eligible for Best PHP Open Source CMS and you can also nominate project contributors such as Open Source MVPs. The nominations are open until September 11. Voting among the top five nominees will begin on September 18.
Joomla, along with Drupal, is already a nominee in the new Hall of Fame category. This category will have sub-category awards for Best Extensions and Themes. These will be nominated by the CMS's representatives. Watch the community blogs for more information.
Subcategories
The latest news from the Joomla Team
Announcements & News related to Official Joomla! project Releases