Joomla! News
Details

Category: Project Release News
The Joomla! Project is pleased to announce the availability of Joomla! CMS 3.0 Beta1. Community members are asked to download and install the package in order to provide quality assurance for Joomla 3.0 scheduled for release on September 27, 2012.
Joomla 3 will be the next major release of the Joomla CMS, with Joomla 3.0 the first short term support release in its life cycle. The beta release follows two alpha releases.
What is this release for?
This is a beta release and not for use on production sites.
Extension developers are encouraged to work with this release in order to prepare extensions for the General Availability release of Joomla 3.0. Users are encouraged to test the package for issues and to report issues in the Joomla! issue tracker.
Details

Category: Project Release News
The Joomla Project is pleased to announce the availability of Joomla 3.0 Alpha 2 for download. This alpha release is intended primarily for extension developers to test their extensions. More information is available on the Joomla Development Network.
Details

Category: General News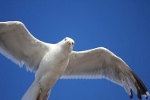 The August issue of the Joomla Community Magazine is here! Our stories this month:
Editor's Introduction
Debating Migrating?, by Alice Grevet
Feature Stories
Grab Six Chances to Become a Member of the Joomla Core Team!, by Tuan Bui
Inspiring Young People to Consider Open Source Technologies, by Ruth Cheesley
Project News
Leadership Highlights - August 2012, by Alice Grevet
Events
JoomlaDay Events in August 2012, by Jacques Rentzke
The Best Thing About a Summit..., by Paul Orwig
Joomla! at the Community Leadership Summit 2012, Javier Gomez
Administrators
Simple Security Guide, Part 2, by Ofer Cohen
Developers
Towards A More Testable Module, by Arlen Walker
Site builders
Teaching Joomla! to the Masses, by Matt Carnali
A Case for Role-Based ACL, by Randy Carey
Designers
Using the Twitter Bootstrap Framework to build a responsive Joomla! Template from Scratch, by Hagen Graf
Business Matters
Don't be that Company! Five Ethical Blunders Every Agency Needs to Avoid, by Gabe Wahhab
Lead Nurturing: The Secret Sauce for Conversions, by Luke Summerfield
GOOGLE SUMMER OF CODE
An Update from Joomla's Google Summer of Code, by Chad Windnagle
In our next issue
We want to publish your Joomla! story in the next JCM issue! So take a look at our Author Resources content to get a better idea of what we are looking for, and then register to become a JCM author and submit your Joomla! story!
Subcategories
The latest news from the Joomla Team
Announcements & News related to Official Joomla! project Releases