Joomla! News
Details

Category: General News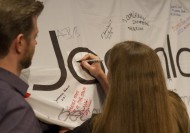 The December issue of the Joomla Community Magazine is here! Our stories this month:
Editors Introduction
JWC13: Signed, Sealed and Delivered, by Dianne Henning
Feature Stories
So a Joomla! Guy Walks in to a WordCamp..., by Jon Neubauer
Dropping the Joomla! Torch, by Gene Page
WordPress and Drupal at the Joomla! World Conference, by Steve Burge
Administrators
10 Arguments That Threaten the Security of Your Website, by Peter Martin
Sitebuilders
Introduction to the Power of Bootstrap in Joomla!, by Alice Grevet
Developers
Joomla! 3.2 New Features: Post-Install Messages, by Nicola Galgano
Events
One Year of Joomla! Events, by Sigrid Suski
Yeah Baby, I Went to Harvard!, by Helvecio da Silva
Fires were Lit at the First Joomla!Ignite, by Duke Speer
Business Matters
Joomla! Web Development: A Game Changer for Young Entrepreneurs, by Abdulkadir Shehu
Project News
Leadership Highlights - December 2013, by Alice Grevet
Roundup from JUG Corner - November 2013, by Ruth Cheesley
International Stories
Browse the international articles submitted this month.
In our next issue
We want to publish your Joomla! story in the next JCM issue! So take a look at our Author Resources content to get a better idea of what we are looking for, and then register to become a JCM author and submit your Joomla! story!
Details

Category: Project Release News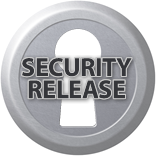 The Joomla Project is pleased to announce the immediate availability of Joomla 2.5.16. 2.5.16 addresses three critical issues reported after the release of 2.5.15 earlier today. Aside from the links to the download packages, the text of the rest of this article is the same as that of today's 2.5.15 release.
For users on 2.5.15 who are unable to update to 2.5.16 via the core update component, please download the patch package from http://joomlacode.org/gf/download/frsrelease/18859/91475/Joomla_2.5.15_to_2.5.16-Stable-Patch_Package.zip and install it via your Extension Manager to update.
This is a security release addressing three security issues. The Production Leadership Team's goal is to continue to provide regular, frequent updates to the Joomla community. Learn more about Joomla! development at the Developer Network.
The update process is very simple, and complete instructions are available here. Note that there are now easier and better ways of updating than copying the files with FTP.
Download
Note: Please read the update instructions before updating.
Instructions
*Please clear your browser's cache after upgrading
Want to test drive Joomla? Try the online demo. Documentation is available for beginners.
Details

Category: Project Release News

The Joomla! Project and Community is excited and proud to announce the immediate availability of Joomla! CMS 3.2.0 Stable.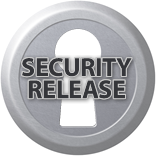 With literally dozens of new features including:
Content version control
Many user interface improvements
Easy multi-lingual setup for 64 officially supported languages
Built-in Joomla! Extensions Finder as an onsite interface to the Joomla! Extensions Directory (that currently lists over 4000 extensions) providing one-click extensions installation
Increased security with strong passwords and two step authentication
New rapid development framework for new extension coding
Joomla 3.2 is truly a Something New for Everyone release. These exciting new features are highlighted and explained in a series of short video preview tutorials: Joomla! 3.2 Video Tutorials.
Subcategories
The latest news from the Joomla Team
Announcements & News related to Official Joomla! project Releases