Joomla! News
Details

Category: Project Release News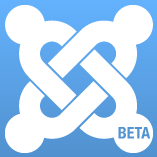 The Joomla! Project is pleased to announce the availability of Joomla! CMS 3.5 Beta 2. Community members are asked to download and install the package in order to provide quality assurance for the forthcoming 3.5 release.
Joomla! 3 is the latest major release of the Joomla! CMS, with 3.5 the sixth standard-term support release in this series. Please note that going from 3.4 to 3.5 is a one-click upgrade and is NOT a migration. The same is true is for any subsequent versions in the 3 series of the CMS. That being said, please do not upgrade any of your production sites to the beta version as beta is ONLY intended for testing and there is no upgrade path from Beta.
Details

Category: Project Release News

Joomla! 3.4.8 is now available. This is a bug fix release for the 3.x series of Joomla This release fixes some bugs related to session management from Joomla 3.4.7. The project understands that many of our users are now on Christmas Holiday's so we would like to emphasise that this release only contains bug fixes and whilst we strongly encourage our users to update as soon as practically possible, this update can be left until after any holidays.
What's in 3.4.8
Joomla 3.4.8 fixes some issues found in the 3.4.7 release on Monday to do with browser sessions. All reported bugs from the 3.4.7 update have been fixed in this release:
Users were unable to edit or create items after the 3.4.7 update
After session timeout users could still navigate the backend but without being able to create/edit items or use pagination/filters
For known issues with the 3.4.8 release, see the Version 3.4.8 FAQ in the documentation site.. Please note that it is expected that you will be logged out as soon as the update is complete.
The Production Leadership Team's goal is to continue to provide regular, frequent updates to the Joomla community. Learn more about Joomla development at the Joomla Developer Network.
Details

Category: Project Release News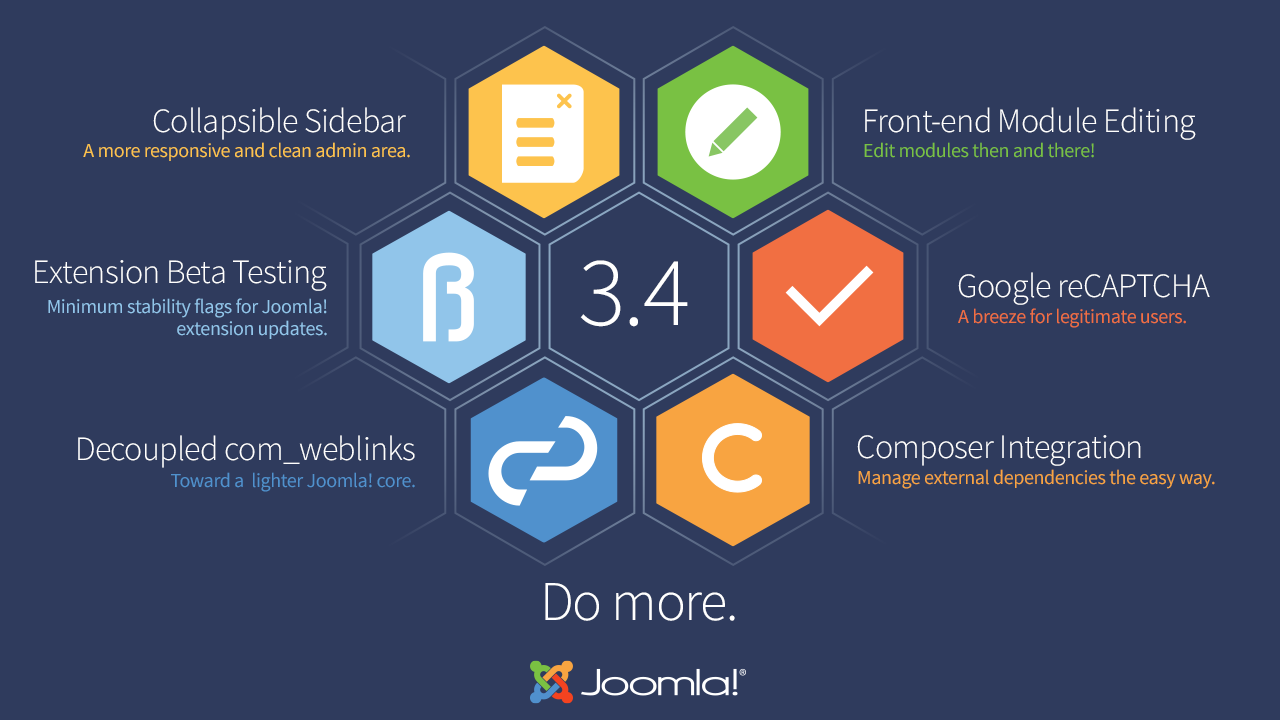 Joomla! 3.4.7 is now available. This is a security release for the 3.x series of Joomla which addresses a critical security vulnerability and one low level security vulnerabilities. We strongly recommend that you update your sites immediately.
This release only contains the security fixes; no other changes have been made compared to the Joomla 3.4.6 release.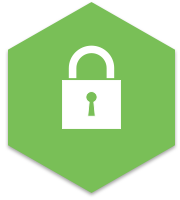 What's in 3.4.7
Version 3.4.7 is released to address two reported security vulnerabilities and includes security hardening of the MySQLi driver to help prevent object injection attacks.
The Joomla Security Strike team has been following up on the critical security vulnerability patched last week. Since the recent update it has become clear that the root cause is a bug in PHP itself. This was fixed by PHP in September of 2015 with the releases of PHP 5.4.45, 5.5.29, 5.6.13 (Note that this is fixed in all versions of PHP 7 and has been back-ported in some specific Linux LTS versions of PHP 5.3). The only Joomla sites affected by this bug are those which are hosted on vulnerable versions of PHP. We are aware that not all hosts keep their PHP installations up to date so we are making this release to deal with this issue on vulnerable PHP versions.
Security Issues Fixed
High Priority - Core - Session Hardening (affecting Joomla 1.5 through 3.4.6) More information »
Low Priority - Core - SQL Injection (affecting Joomla 3.0.0 through 3.4.6) More information »
Please see the documentation wiki for FAQ's regarding the 3.4.7 release. It is important to note that due to some session changes you will not be able to edit items until you log out and log back in again. Please note that there has been a backwards compatibility break regarding how session management is handled. If you are using the documented Joomla API you will have no issues. The changes are fully documented in the release documentation.
Subcategories
The latest news from the Joomla Team
Announcements & News related to Official Joomla! project Releases