Joomla! News
Details

Category: Project Release News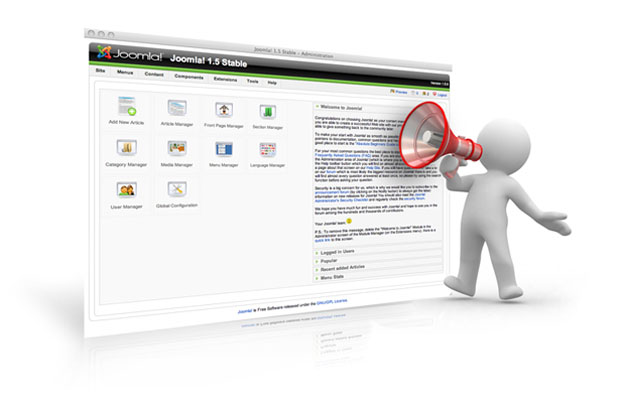 It is with great pride that the Joomla! community announces to the world the immediate availability of Joomla! 1.5 Stable [Khepri]. As a community of contributors, we have been through celebrations and tribulations. We have had fun, and we have worked hard. We have learned from and helped one another. What started two and a half years ago with a letter to the community has grown into a great opportunity for both the Joomla! project and community to benefit from these efforts and to consider our future.
Details

Category: Project Release News
Site Administrators - Simplicity & Control
At first glance, you will appreciate user interface improvements. The Joomla! 1.5 Administrator is more refined and the main menu simplified. The global configuration was substantially reworked for simpler presentation and greater control. [9] An important improvement for our international community is having Joomla!'s entire Administrator available in one's own language using language packs made available at joomlacode.org.
Joomla! administrators will find a number of improvements in ease of site management. A single installer is available for all extension types, including languages. [5] The media manager is improved visually and functionally. Images, documents, presentations, and more, can now be stored. Other improvements include multi-delete capability, batch file uploads, and an ability to view media in icon and list formats. [4]
Details

Category: General News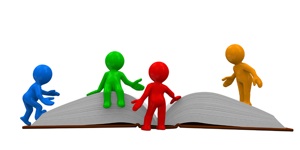 One of the most important ways an open source community interacts is by helping one another. This weekend gives everyone in the Joomla! community a fun new way to do just that. The first world-wide documentation camp for the Joomla! project kicks off tomorrow, Saturday 19th January 2008 and will continue all the way through Monday evening.
What is a documentation camp?
Good question. With the release of Joomla! 1.5 right around the corner, our community has a big need for new documentation on nearly every aspect of Joomla!. In a sentence this documentation camp is a lot of community members working together over the course of a weekend to write up a massive amount of documentation for the soon to be released Joomla! 1.5. We have a very large wishlist of tasks to be accomplished ready and waiting for anyone and everyone who can participate. To make everyone's life easy we have split off tasks into bite-sized items so that no one has to dedicate more time than he or she can afford during the event.
Subcategories
The latest news from the Joomla Team
Announcements & News related to Official Joomla! project Releases