Joomla! News
Details

Category: Project Release News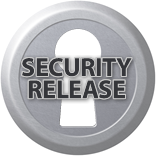 The Joomla Project is pleased to announce the immediate availability of Joomla 2.5.19.
Joomla 2.5.19 is a security release addressing two medium level vulnerabilities.
The update process is very simple, and complete instructions are available here. Note that there are now easier and better ways of updating than copying the files with FTP.
Download
Note: Please read the update instructions before updating.
Instructions
*Please clear your browser's cache after upgrading
Want to test drive Joomla? Try the online demo. Documentation is available for beginners.
Details

Category: General News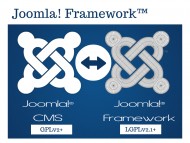 The March issue of the Joomla Community Magazine is here! Our stories this month:
Editors Introduction
Joomla! CMS, Joomla! Framework, and Licenses, by Guillermo Bravo
Project News
Leadership Highlights March 2014, by Marijke Stuivenberg
Joomla Certification - We Keep On Moving!, by Irene López
Developers
Practical Development 2: Working Environment, by Marco Dings
Sitebuilders
Building Joomla! Web-Help Systems - Part 2, by Matt Majeske
Using Hidden Menus, by Duke Speer
Joomla! in Education
Why Universities Should Consider Joomla, by Randy Carey
Administrators
Explaining Joomla! to Non-Technologists (Part III), by Pedro F. Vidal Lopez
RTL Administrator Template, and More!, by Shirat Goldstein
Complex Joomla! 1.5 Migration With Minimal Downtime, by Sander Potjer
Events
Joomla! Winter Weekend Podlasie (Poland), by Marek Dylewicz
JoomlaDay Boston 2014, by Dianne Henning
Joomla's Got Talent - Have you got the J Factor?, by Brian Teeman
International Stories
Browse the international articles submitted this month.
In our next issue
We want to publish your Joomla! story in the next JCM issue! So take a look at our Author Resources content to get a better idea of what we are looking for, and then register to become a JCM author and submit your Joomla! story!
Details

Category: Project Release News

The Joomla! Project and the Production Leadership Team are proud to announce the release of Joomla! 3.2.2 which resolves a significant number of issues and bugs.
If you are currently running Joomla! 3.2, we recommend that you apply this update immediately via either the one-click update or the update downloads available at www.joomla.org/download.html. For other versions of the 3.x series, applying the update is recommended at the next convenient opportunity.
Subcategories
The latest news from the Joomla Team
Announcements & News related to Official Joomla! project Releases