Joomla! News
Details

Category: General News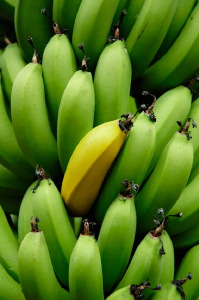 Joomla! has been recognised by professionals and users alike by making the last phase of Packt's Open Source CMS Award Finals. We know we're the most popular Open Source CMS based on user numbers but now it's time for all Joomla! fans to demonstrate their support. You can read on or VOTE NOW!!!
Joomla! is competing against co-nominees e107, Drupal, Plone and Xoops, for the award. Packt Publishing announced the final phase of this competition earlier this month and has today opened up a page on its website where you can show your support (you've already clicked the VOTE NOW!!! link haven't you?). Besides, by making the effort, you might just win yourself a cool iPod Nano!
Packt, through its suite of tutorial publications, provides a great deal of support to the Open Source Community. And, through this inaugural award, will present the winning CMS with US $5,000. Second place will get US $3,000 and the third placed finalist will get US $2,000.
So remember: By voting for Joomla! you will not only help raise its profile and provide the chance for us to win some prize money, you get the chance to win an Apple iPod.
But there's more ... while we've got you in a voting frame of mind, you should also vote for the UK Linux User Awards (UK Linux & Open Source Awards 2006).
Thanks in advance for taking some time to demonstrate Joomla! does stick out from the bunch.
Details

Category: General News
September will be a busy month for Joomla!. We will be attending the O'Reilly EuroOSCON open source convention in Brussels. Our German community has also informed us about their first Joomla! Day, this will be the third Joomla!Day organised this year following the NL and UK, and the Italian community is organising their first meetup.
O'Reilly EuroOSCON Convention, September 18-21, 2006
The Joomla! project will showcase the upcoming 1.5 beta at the O'Reilly Open Source Convention at the Le Plaza Hotel in Brussels, Belgium on September 20th, 2006. This convention is one of the largest Open Source conventions in Europe and expects over 800+ attendees from around the world.
Details

Category: Project Release News

Joomla! 1.0.11 [ Sunbow ] is now available as of Monday 28th August 2006 24:00 UTC for download here and is being designated a critical security release.
All existing Joomla! users must upgrade to this version, due to several High Level vulnerabilities that affect all previous versions of Joomla!
We have always been fully committed to a security first principle and new initiatives have and will continue to be started to reinforce and continue this principle. Joomla! 1.0.11 highlights a redoubled effort to put security at the forefront of everyones lexicon.
Like any and all software, security is a continually evolving and constant battle between application developers and hackers. The increased security threats discovered in the Joomla!Universe indicate nothing more than an increasing usage of Joomla! throughout the world and thus an increasing interest from hackers.
It does however serve to remind everyone, both application developers and application users that security is an eternal vigil and one cannot rest.
Subcategories
The latest news from the Joomla Team
Announcements & News related to Official Joomla! project Releases