Joomla! News
Details

Category: Project Release News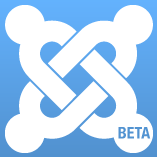 The Joomla! Project is proud to announce the immediate availability of Joomla 1.6 beta 2 (download). IMPORTANT NOTE: This is a beta version and is not intended to run any type of production site. It is intended to be used for evaluation purposes only.
Since the Joomla 1.6 beta 1 we have fixed approximately 140 issues. Much of this progress is directly related to the stepped up efforts of the Joomla! Bug Squad. Thanks for all your hard work in bringing us one increment closer to stable!
See the CHANGELOG for details of what has been changed in this release.
Details

Category: Project Release News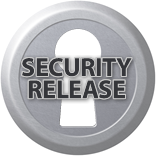 The Joomla! Project announces the immediate availability of Joomla 1.5.18 [Wojmamni ama wojnaiki]. This is a security release and also corrects one priority issue in version 1.5.17.
The Development Working Group's goal is to continue to provide regular, frequent updates to the Joomla community.
Download
Instructions
Want to test drive Joomla? Try the online demo. Documentation is available for beginners.
Please note that you should always backup your site before upgrading.
Details

Category: General News
Update [16-6-2010] Note that the dates to the conference are being changed. Please watch this joomla.org site for further information.
The Joomla! project is pleased to announce that the inaugural Joomla! World Conference will be held in Melbourne, Australia on 3 - 7 November 2010.
The five-day conference features a series of program tracks to suit everyone from end-users to enterprise-level business leaders, and will bring together Joomla! leadership team members, developers, designers, and users. During the conference, there will be a number of different sessions going on, including:
Joomla! Development Team and Community Team presentations
Seminars by popular extension developers
Flexible workshop sessions
Hands-on training
Subcategories
The latest news from the Joomla Team
Announcements & News related to Official Joomla! project Releases