Joomla! News
Details

Category: General News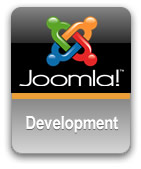 The developer.joomla.org Web site has been re-launched using Joomla! 1.5. You are invited to frequently visit and enjoy a steady stream of information shared by approximately 50 bloggers, each of whom are actively involved with Joomla! development. Reading their blogs and providing your feedback is an excellent way to stay in touch with Joomla!.
Keep up-to-date on what is new in Joomla! Development
On developer.joomla.org, you will find posts from Joomla!'s Development Working Group Coordinators, Andrew Eddie and Wilco Jansen. Here, the coordinators share key development directions such as the decision to raise the Joomla! 1.6 minimum requirement to PHP 5.2 and discussions on community issues such as how best to lower the barriers for participation. In addition, presentation material of interest to developers will frequently be shared following Joomla! Day events and technical conferences.
Details

Category: General News
The Joomla! community is pleased to announce that Google is sponsoring 15 amazing projects in our fourth Google Summer of Code. Students and mentors from all over the world will work together this summer to bring great things to Joomla!. This year, Joomla! is honored that CiviCRM is also part of the team. Sincere thanks to Google for their continued support of Joomla! and the 175 other free and open source organizations participating.
Congratulations to the Joomla! Google Summer of Code 2008 Students
Your proposals were selected from a very competitive pool of nearly 100 applications. Thank you to the mentors willing to share time for this important effort. Projects that held the most promise were selected and we look forward to seeing this work shared with the community this fall.
Details

Category: Project Release News
The Joomla! community is pleased to announce the immediate availability of Joomla! 1.5.3 [Vahi]. This release is earlier than scheduled in order to correct a database name validation error introduced in 1.5.2. It has been a month since Joomla! 1.5.2 was released on March 23, 2008. The goal is to provide regular, frequent updates to the Joomla! end user community containing the latest bug fixes and minor enhancements.
Instructions
Want to test drive Joomla!? Try the online demo. Documentation is available for beginners.
Subcategories
The latest news from the Joomla Team
Announcements & News related to Official Joomla! project Releases