Joomla! News
Details

Category: Project Release News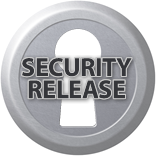 The Joomla Project announces the immediate availability of Joomla 1.5.16 [Wojmamni ama busani]. It has been about six months since Joomla 1.5.15 was released on November 4, 2009.
The Development Working Group's goal is to continue to provide regular, frequent updates to the Joomla community.
Download
IMPORTANT UPDATE EFFECTIVE 25 APRIL 2010: Version 1.5.16 contains two serious bugs that will affect your site if you use a version of PHP prior to 5.2 or if you have the Session Handler parameter set to None in Global Configuration. To correct these issues, version 1.5.17 is scheduled to be released on 27 April 2010. If you haven't already upgraded to version 1.5.16, you may wish to wait for version 1.5.17 instead.
Instructions
Want to test drive Joomla? Try the online demo. Documentation is available for beginners.
Please note that you should always backup your site before upgrading.
Details

Category: General News

Recently, Open Source Matters received an unsolicited proposal for the management of https://demo.joomla.org. After consideration and consultation with the Community Oversight Committee, the OSM board the Community Oversight Committee determined that, in the interest of fairness, others should also be invited to submit proposals.
Open Source Matters is requesting proposals for the management of the Joomla!® demo site (https://demo.joomla.org). The existing Joomla!® demo site has been highly successful, with an average of 25,000 registrations monthly. OSM reasonably expects the number of registrations to increase with more prominent displays of the links to the site on the joomla.org family of websites. The joomla.org sites now receive approximately 5 million visits per month.
This is an open and competitive process. Responses to this RFP ("proposals") received after December 9, 2009 will not be considered.
To learn more about the detailed requirements, please read the complete Request for Proposals.
Details

Category: General News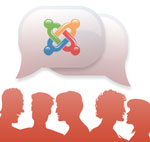 The Joomla! Project plans to have major multi-day conferences beginning as early as November 2010. Community members in a city or region who would like to consider hosting a major conference are encouraged to submit expressions of interest followed by formal proposals. The Request For Proposals gives instructions for putting together a proposal. The events team will work with interested groups to prepare proposals.
Up to four events will be planned in a 12 month period starting in November of 2010. There will be a maximum of one event per quarter and one per continent. The events will last 3 to 5 days. Local organizing committees will choose the theme of each conference and manage the program with the support of the events team and Open Source Matters. Community members and potential organizers are encouraged to use the events forum for discussion of ideas and proposals.
Subcategories
The latest news from the Joomla Team
Announcements & News related to Official Joomla! project Releases