Joomla! News
Details

Category: Project Release News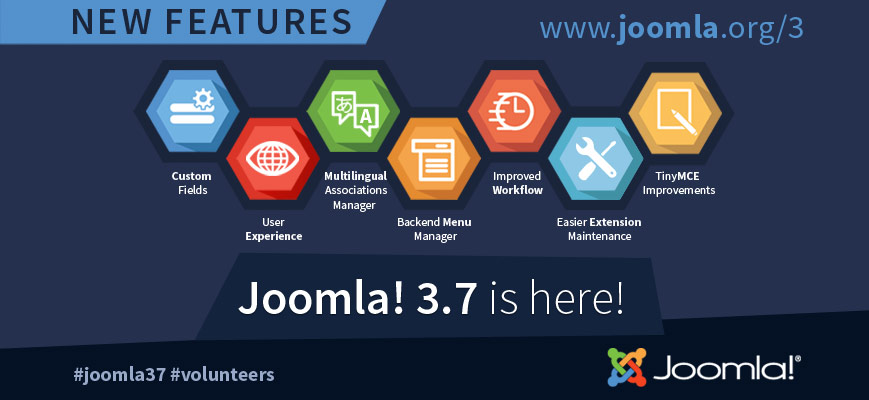 The Joomla! Project is proud to announce the release of Joomla! 3.7, the latest in the 'Joomla! 3' series. This new release features over 700 improvements to the popular CMS, including many features which make administration of Joomla! Web sites easier and more feature-rich, as well as several security updates.
Details

Category: Project Release News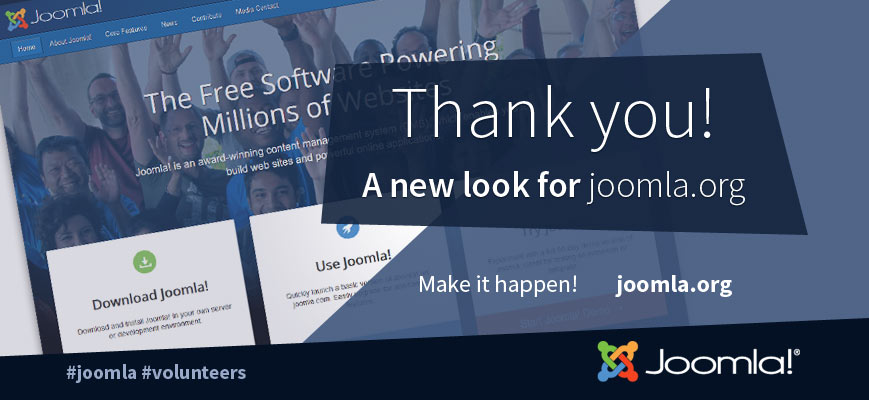 We are pleased to announce the launch of the brand new design of the joomla.org homepage! And it's not only about a new design, the content has been refreshed to make it easy to discover the Joomla! World and more easily find the information you may need.
Details

Category: Project Release News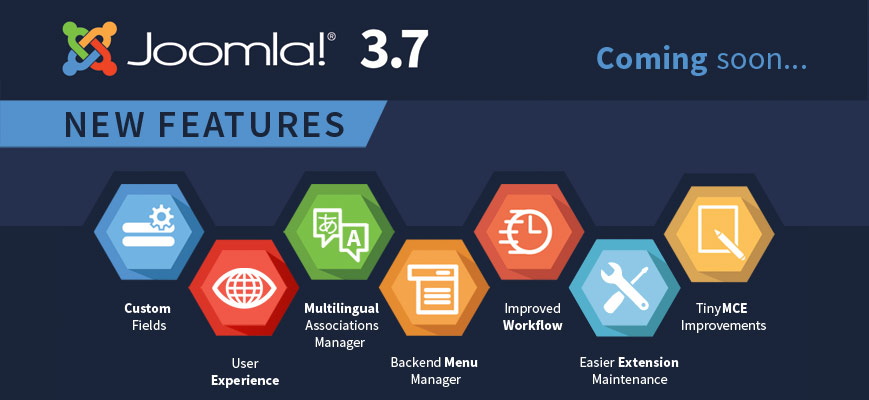 With over 700 improvements, including fantastic new features like custom fields, a multilingual association manager and an improved workflow, Joomla! 3.7 is clearly something to celebrate and it is easy to see why it has the Joomla! Community very excited.
Read more: The next version of Joomla! is just around the corner
Subcategories
The latest news from the Joomla Team
Announcements & News related to Official Joomla! project Releases