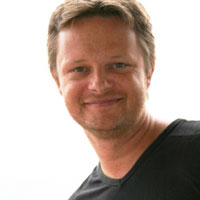 Soren has been in the Internet industry since 1994 and has a broad experience in development, design, sales, marketing and management.
Soren started using Joomla! when it was forked from Mambo and later got involved with the community and has volunteered with Marketing, Development, Google Summer of Code, Resources Directory and the Capital Committee.
Originally from Denmark, Soren has been living in Spain since 2005 where he runs his business "Jensen Technologies", a Joomla! centric web development company behind Component Creator and Neno Translate for Joomla.
Soren is a PHP developer at heart and loves it when he gets the opportunity to code which is not so often between running a company, volunteering in Joomla! and being the father of two.
Soren is an avid speaker and attends Joomla! conferences whenever he gets the opportunity. where you sometimes can hear him sing his song "HalleJoomla".