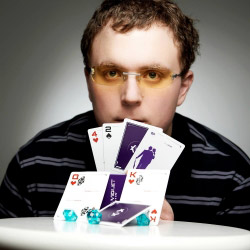 Mike "Demo" Demopoulos is a longtime lover of Open Source Software.
He currently works at BoldGrid (a WordPress Page Builder) as an Evangelist.
He has spoken at numerous open source events around the world. He has been interviewed by multiple publications and podcasts and as contributed to many as well.
Mike also volunteers with The Joomla! Project as the treasurer of Open Source Matters (the not for profit organization for Joomla!) as well as serving on the Joomla! World Conference and Capital teams. He also co-organizes JoomlaDay Minnesota. He lives in the Twin Cities with his wife Kayla and dog B'Elanna.