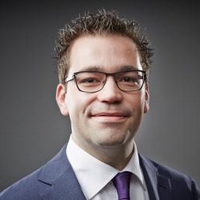 Sander's Joomla passion started back in 2005 by building a Joomla website for his rowing team. Next to his studies Architecture at Delft University of Technology Sander is a Joomla freelancer working on all kinds of Joomla projects.
The involvement with the Joomla community started back in 2008, as co-founder of the local Dutch community www.joomlacommunity.eu. In a short period they established a solid community with an active team of volunteers. The volunteers contribute by providing news, translations, documentation, forum support and by organization the Joomla User Groups (14 in a small country!) and the yearly Dutch JoomlaDays.
He is chairman of "Stichting Sympathy," a Dutch foundation founded in January 2011 that covers all Joomla activities and promoting the Joomla project in The Netherlands.