Joomla! Leadership Team
Production Leadership Team (PLT): responsible for coordinating the production of the Joomla! CMS and Framework, including code, documentation, and localization.
Community Leadership Team (CLT): responsible for all Joomla! websites, forums, and user groups.
Open Source Matters (OSM): responsible for managing all legal and financial affairs for Joomla! and also the Joomla! demo sites.
You can access the mailing lists of these teams using the following links:
Members of the PLT and CLT are listed below. See the OSM Website for a list of the OSM Board members.
Roland Dalmulder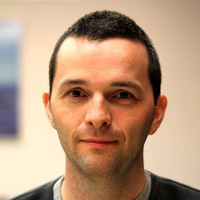 A Joomla! Extension developer since 2006, since a few years also a Joomla! Bug Squad member and more recent co-organisor of the Joomla! User Group Rotterdam, Dutch Pizza, Bugs & Fun, Dutch Joomla! Day events, and Joomla! Bug Squad Team Lead.
My personal interest besides programming lies in travelling, running and going to the cinema. To keep my body happy, a good plate of good food is appreciated.
Chris Davenport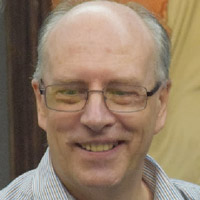 Location: Shrewsbury, Shropshire, United Kingdom
Timezone: GMT
Position: Production Leadership Team
Born 1958, Chris first began programming on a DEC PDP8 in 1975. He gained a degree in mathematics in 1979 and, after a brief spell as a mathematician in the aerospace industry, got sucked into the rapidly growing computer industry. Chris has developed software at all levels from assembly language upwards, on everything from microprocessors to mainframes, and has learnt through hard experience the value of good, disciplined commenting and thorough documentation. "Documentation is as much a part of the finished product as the code itself."
He discovered Mambo in 2003 while searching for a content management system for an intranet project. Although impressed by the product itself, he felt that the lack of documentation was a major weakness. Rather than complaining, he set about trying to fix the problem by writing his own and was soon recruited to the Documentation Team. He switched to Joomla as soon as the split occurred and is now responsible for developer documentation.
Javier Gomez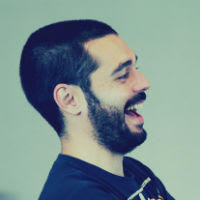 Location: Barcelona, Spain
Timezone: GMT +1
Position: Production Leadership Team
Twitter: @JAVI_GOMEZ
GitHub: javigomez
Javier Gomez was born in Barcelona (Spain) and works as Quality Assurance Engineer. Since 2010 Javier became a board member of Open Source Matters, the non-for-profit that provides organizational, legal, and financial support for the Joomla! open-source project. In 2013 Javier joined the Joomla Production Leadership Team where he volunteers his time to the project.
He became active in the community in 2007 by organizing the first national Joomla! meeting in Barcelona and has participated in several Joomla events in different countries: United States, Chile, Spain, Guatemala, Cuba, Ecuador, Mexico, Germany or Netherlands... he is passionate about the Joomla! community and is focused on enhancing the internationalisation of the project. One of his most known contributions to the project is the Joomla! language installer.
Robert Jacobi
Robert Jacobi is Founder of Arc Technology Group, a leading Joomla web development consultancy, based in Chicago. Founded in 2000, Arc works with Fortune 50 companies, mid-market businesses, and entrepreneurial start-ups. Robert and Arc have been developing Mambo and Joomla websites since 2004.
Robert is one of the foremost experts in content management and web development specializing in Joomla solutions for business. Effective deployment and management of content using internet technologies has been a cornerstone of Robert's philosophy and has helped clients achieve measurable results. Robert leads the firm in developing complete custom solutions and Joomla implementations, and believes Joomla is the future cornerstone for implementation of open solutions.
Robert is a heavily involved in speaking at Joomla events on enterprise topics, from keynoting Joomla Days to presenting at JandBeyond and Joomla World Conference. He believes that small to enterprise websites can be made amazing with Joomla!
Luca Marzo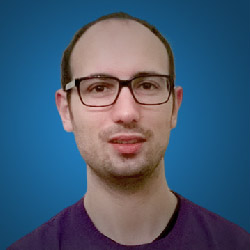 Born and living near Lecce, Italy, Luca got in touch with Joomla! in 2007. Shortly he became an active member of the Italian Joomla! Community where he served as forum moderator and then global moderator.
In January 2015 he joined the Joomla! Extensions Directory Team as Listing Specialist and during 2016 he was appointed Listing Manager. In 2015 he joined also the Certification Operations Team, where he serves as Assistant Team Leader, and the Trademark & Licensing Working Group. In May, 2016 he joined the Production Leadership Team.
Tessa Mero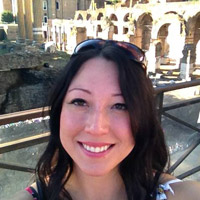 Location: Seattle, WA, USA
Timezone: GMT -8
Position: Production Leadership Team
URL: tessamero.com
Twitter: @tessamero
Growing up her entire life in Seattle, Tessa received her web application degree and certification and was hired late 2011 at a Ski and Snowboard company creating their manufacturing websites. After being hired, she discovered Joomla! after taking a training course with OSTraining and then attending her first Joomla! Day NYC in October 2011. Since then, she's been very passionate for the Joomla! community and has devoted her spare time with contributing to the Joomla! Project.
She started with helping test patches in the Joomla! Bug Squad and moved to being an assistant manager of the JED (Joomla! Extensions Directory) team, in charge of hiring and training new team members. She recently served a term as a Board of Director for Open Source Matters, Inc.
She is the organizer of the Seattle Joomla! User Group and hoping to share her love and inspiration for Joomla! around her area.
Viktor Vogel
Viktor Vogel lives in Germany and works for the hosting company 1&1 Internet as their Joomla! specialist. For years he has been developing extensions at his project Kubik-Rubik Joomla! Extensions. Viktor is member of the Joomla! Bug Squad and at the System Testing Working Group and he is committed to take Joomla! to major technology events worldwide.
George Wilson
George slowly entered of web design during school in 2010 and shortly after he started developing Joomla extensions. In 2011 George found a really annoying Joomla bug which he submitted a fix for and the rest as they say is history. Since then George has been part of the documentation team, the bug squad team and have helped out in many sub groups focussing on code in the CMS and Framework.
Helvécio "Elvis" da Silva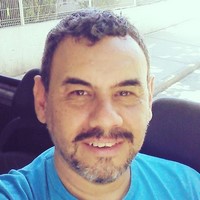 Helvecio "Elvis" da Silva is a Brazilian graphic and web designer who started developing websites with Joomla since its release in 2005. As his knowledge of Joomla increased, he started presenting the CMS to general audiences, military and educational institutions in Rio de Janeiro, Brazil. He started volunteering as an illustrator and an author for the Joomla Community Magazine. After a while, when version 3.4 was released, he started contributing to translating Joomla and the J!Docs into Brazilian Portuguese. As a graphic designer, he contributed to creating the visual identities for several Joomla events as well as imageries for the Joomla Project.
Currently, he contributes regularly as the Joomla Community Magazine co-Lead Editor and Team Leader of the Brazilian Portuguese Joomla CMS translation package. Also, he is the organiser of the JUG caRIOca and is always happy to share with the community his knowledge and passion on Joomla.
Johan Janssens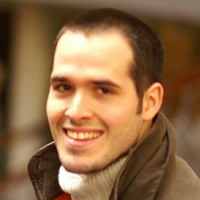 Johan Janssens is a Belgian web architect, tech entrepreneur and free software advocate. In the past 15 years Johan has spent most his time creating and advocating free and open source software and helping evolve the world wide web.
Johan is most known as co-founder and lead developer of Joomla, since founding Joomla he contributed in many different roles to the project. Outside the project Johan leads the team at Joomlatools, home of DOCman, one of the most popular Joomla extensions.
Johan is a firm believer in sharing and collaboration, in spreading good ideas and in the power of technology to make the world a better place. He continually pushes the people around him to be creative and connect the dots.
Rowan Hoskyns Abrahall
Location: London, UK
Timezone: GMT
Position: Community Leadership Team
GitHub: Joomv
Rowan has been working with Joomla! since it forked from Mambo. Based in London, UK she builds, maintains and consults on sites for a wide variety of clients from small businesses to government agencies and NGOs. Rowan is lead of the JET Team and webmaster of the Community Portal, as well as a member of the JUG Team and Capital Committee. Outside of Joomla her interests are travel and cooking.
David Jardin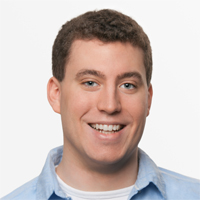 Born and living in Cologne, Germany, David got in touch with web development during school in 2002. After a few years working with plain HTML sites, he started to develop his own CMS in 2004 and switched to Mambo shortly after. He quickly became an active member of the German community and met them in person for the first time during JoomlaDay Germany 2006. After school, he started his business as a freelance webdeveloper and quickly got more involved in the community by giving support in the forums, co-organizing the German JoomlaDay and the J&Beyond conference, starting a Joomla Usergroup in his home town, developing own extensions and joining the board of the German Joomla association "J&Beyond e.V.". In 2012, he joined the Bug Squad and started contributing to the CMS code.
In late 2012, he co-founded the CMS-Garden project, which is cooperation of 12 opensource CMS. In the CMS-Garden, volunteers from all participating systems combine their forces to improve their marketing and reach new potential users.
Besides that he's interested in open source sofware, linux, pasta and archery.
Sander Potjer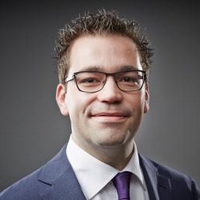 Sander's Joomla passion started back in 2005 by building a Joomla website for his rowing team. Next to his studies Architecture at Delft University of Technology Sander is a Joomla freelancer working on all kinds of Joomla projects.
The involvement with the Joomla community started back in 2008, as co-founder of the local Dutch community www.joomlacommunity.eu. In a short period they established a solid community with an active team of volunteers. The volunteers contribute by providing news, translations, documentation, forum support and by organization the Joomla User Groups (14 in a small country!) and the yearly Dutch JoomlaDays.
He is chairman of "Stichting Sympathy," a Dutch foundation founded in January 2011 that covers all Joomla activities and promoting the Joomla project in The Netherlands.
Aníbal Sánchez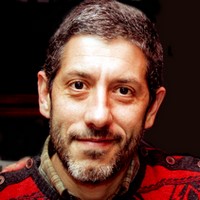 Aníbal Sánchez is the leading developer of Extly Extensions. He has experience in rapid web development within DevOps processes, with more than 15 years of experience across Internet industry, implementing quality assurance practices and project management methodologies.
Anibal Sánchez has a bachelor's degree in Computer Sciences from Universidad de Buenos Aires (Argentina). His thesis and dissertation were about particle imaging and tracking in the vision and image processing field (2000). In his professional career, he worked in BPMS software development for automation and control, based on finite-state machines (2006). In recent years, he provided consulting services for advertising networks, mainly on technical management of marketing campaigns and IT operations. Finally, looking into the open source opportunity of GNU/Linux environments and Joomla! content management system, he founded an entrepreneurship to develop extensions to manage social networks, directories and mobile applications. Anibal is currently living in Asturias, Spain.
Anibal Sánchez currently contributes with Joomla! community as JED's Marketing Manager, Joomla! Code Contributor, Joomla! Bug Squad member, Joomla! Magazine author (español) and Joomla! StackExchange user.
Sandra Thevenet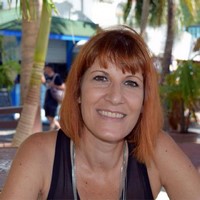 After mastering HTML and CSS sites, Sandra discovered Joomla! in 2008 which she uses on most of her clients' sites.
Sandra is a member of the Documentation Working Groups and Webmasters Team and contributes as much as she can in a wide range of Joomla! areas and projects including but not limited to; Documentation, Localization, CSS, Landing Pages and maintenance of some of the project's websites.
Born in the French Alps, Sandra has lived in the Caribbean on St. Martin since 2007, the move was life changing in many ways including a major career shift from Real Estate to Web.