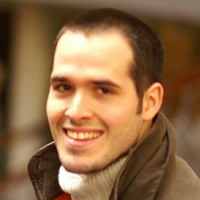 Johan Janssens is a Belgian web architect, tech entrepreneur and free software advocate. In the past 15 years Johan has spent most his time creating and advocating free and open source software and helping evolve the world wide web.
Johan is most known as co-founder and lead developer of Joomla, since founding Joomla he contributed in many different roles to the project. Outside the project Johan leads the team at Joomlatools, home of DOCman, one of the most popular Joomla extensions.
Johan is a firm believer in sharing and collaboration, in spreading good ideas and in the power of technology to make the world a better place. He continually pushes the people around him to be creative and connect the dots.